The current situation has put life on hold – holidays have been cancelled, families separated and businesses forced to shut their doors.
We may not know when this Coronavirus pandemic will end, but that shouldn't stop us from pondering a positive future and a return to normality. So let's talk about some fun things to do when the lockdown ends.
ALSO CHECK: The History of Hair Transplant Surgery
We'll start:
Hug your relatives
After all this is over, you have to give your family – grandparents, cousins, aunts and uncles – a good long hug. You may not know it, but this actually helps them regulate emotions, and relax their body muscles.
An expert family therapist, Virginia Satir, once said:
"We need 4 hugs a day for survival. We need 8 hugs a day for maintenance. We need 12 hugs a day for growth."
Hugging therapy is definitely a powerful way of healing. Research shows that hugging (and also laughter) is extremely effective at healing sickness, disease, loneliness, depression, anxiety and stress.
Now that you know the importance of hugging your relatives, go ahead and hug it out. Don't hold it back!
Go for a jog
Sustained running or trotting at a steady and slow pace is something that you should be on your to-do list after the coronavirus is over. Jogging is a perfect workout that has proven to be advantageous to people who want to maintain their tempo without causing much strain to their bodies.
Since you will be coming out of a lockdown, you will have to improve your cardiovascular health and help prevent obesity. You would be surprised to know that jogging does much more for your body than just helping with weight loss. It also strengthens the muscles and bones and also keeps the heart and mind healthy.
Have coffee with friends
Don't you miss those moments where you can just sit down, take a sip of coffee while surrounded by people you love.
They say having coffee with good friends makes our problems lighter.
It's all about the magic of the moment and relieving tensions in a conversation, while enjoying the ritual of a warm drink. After having spent like weeks in doors, coffee and good friends will definitely help generate very positive changes in our brain.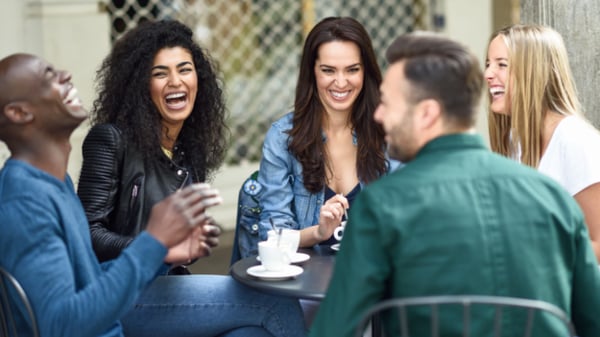 Those moments of relaxation we do through a social ritual such as going out for a drink, actually serve a critical purpose: to create emotional anchors.
Coffee, tea or sharing a meal are positive experiences that activate our brain chemistry allowing us to be more communicative, to relax and forget about stressful things, and to create positive memories.
It's time to go for that Hair Transplant
So you have always wanted to have a hair transplant, but…
Well, guess what?
You're not alone. There are many people who have been there before. Just like you are doing, most of our clients always tell us that they had contemplated for long before they finally decided to have a hair transplant.
But after having gone through the hair transplant, they are satisfied and they regret not having done it earlier. Once you have gone through it, you will be happy that you have finally done it.
Tell you what – you are no different than they are!
In case you don't know where to have a hair transplant, you can go to an award-winning clinic, Estepalace. This is one hair transplant clinic that often stands out when it comes to cutting edge facilities, sky-high success rates and excellent patient care treatments. Even the hair transplant cost at the Estepalace is reasonable and affordable for both local and international patients. This hair transplant clinic uses different languages so as to cater for international patients. The most common languages used at Estepalace are: English, Russian, Arabic, Spanish, Italian, French, and German.
Travel and see new places
Travelling around the world is underrated. Do you know that taking time to travel can teach you a lot about yourself than a hundred years of quiet. This is to say that travelling around the world can change your life in the best, most unexpected ways.
We all know that travelling is good for our physical well being, but various scientific studies have concluded that exploring a new place can be beneficial to your mental and emotional state as well. And this is something that you owe to yourself after this pandemic is over.
My dear friend, there's a whole wide world out there, and it contains so many unknowns that have to be explored by you. You only get one life, so why not travel while you have the chance.
This content is edited by Flymedi Medical Editors in April 2020