Celebrity cosmetic surgery is one of the subjects that is constantly discussed all over the internet. Celebrities' preferences are primarily what drives people to have plastic surgery. These preferences are the perfect examples to take into account before considering cosmetic surgery. Celebrities' cosmetic surgery stories are stuff that reflects both positive and negative sides of the procedures. These stories make us take what's actually important into account: feeling confident and comfortable in our bodies. Also not to forget what to take into consideration like finding services of high quality and expertise. So, we put together celebrities that share their experience of cosmetic surgery without hesitation. Let's take a look at the stories that will inspire us to do anything to feel comfortable in our bodies!
Celebrity Cosmetic Surgery: Who Admits?
Cardi B
Let's begin our celebrity cosmetic surgery parade with Cardi B. Famous rapper is one of the celebrities that are very open about plastic surgery. Her reasons are rather reasonable as well. She wanted to feel more comfortable in her body and also a body more suitable for her dreams. She had breast implants at a very early age but never regretted the decision. But when it comes to butt lift surgeries, she has a very horrifying story to tell. She had illegal butt injection in Queens, NY. Cardi B describes these injections as the most painful experience ever. Surgeons say that these cheap injections can cause serious complications. Thus, it would be very important that you find a place that can be trusted and be sure that you are in expert hands. This celebrity cosmetic surgery disaster helps to think about the proper way of going under the procedure.
Latest cosmetic touch of Cardi B was performed on her teeth. Cardi B's crooked teeth were always on her mind before she got them fixed in 2017. On episode 2 of Love and Hip-Hop New York 's seventh season the talented rapper showed off her brand-new smile.
Iggy Azalea
Iggy is very open about plastic surgery as well. So maybe we should believe her when she insists that she didn't undergo any butt implants. She openly admitted that she had rhinoplasty and breast augmentation in 2015. Although she received lots of backlash about her nose job in the past, she is very satisfied with her looks. She just turned the negative feedbacks down and enjoy her transformation which is so obvious in her before and after pictures. In her opinion, to have plastic surgery is totally acceptable. She turned the negative feedbacks down. It is totally acceptable to have plastic surgery in her opinion. Celebrity cosmetic surgery is not to be ashamed about. Her breast implant and lift is what she is most happy about though. She thanks her surgeons for her perky and bigger boobs during her interview with Vogue. There is nothing wrong wanting plastic surgery if it makes you feel better about yourself.
Kaley Cuoco
Kaley Cuoco is one of the most inspiring cases in celebrity cosmetic surgery examples so far. Plastic surgery isn't something she relies on to look good but a tool that makes her feel confident. She makes use of exercise, balanced diets and plastic surgery to ensure she feels beautiful. Cuoco admits going through plastic surgery several times. Before landing on her role in The Big Bang Theory she had a breast augmentation and a nose job. She describes the operation as "the best ever did"! Her approach to plastic surgery is to adore. If it makes you feel confident, you should do it.
Successful plastic surgery may lead to an increase in self-esteem and confidence. When you feel comfortable and confident in your own face or body, you will spread these positive emotions in everything you do.
Tyra Banks
Tyra Banks is also among the ones who openly discusses her operations. "I admitted having a nose job to People. I had bones in my nose that was growing and itching. I could breathe fine, but I added cosmetic surgery. I admit it!" she says. "I feel I have a responsibility, to tell the truth." Saying this, she points out the importance of celebrity cosmetic surgery experiences to be sincere. She is also deeply disturbed about women who are naturally beautiful judging others who had plastic surgery. As a model, she needs makeup and she says that there is nothing wrong with that. There is also nothing wrong to have a nose job if it enables you to do what you dreamt of. Celebrity cosmetic surgery as a subject isn't something to be so negative about!
Ariel Winter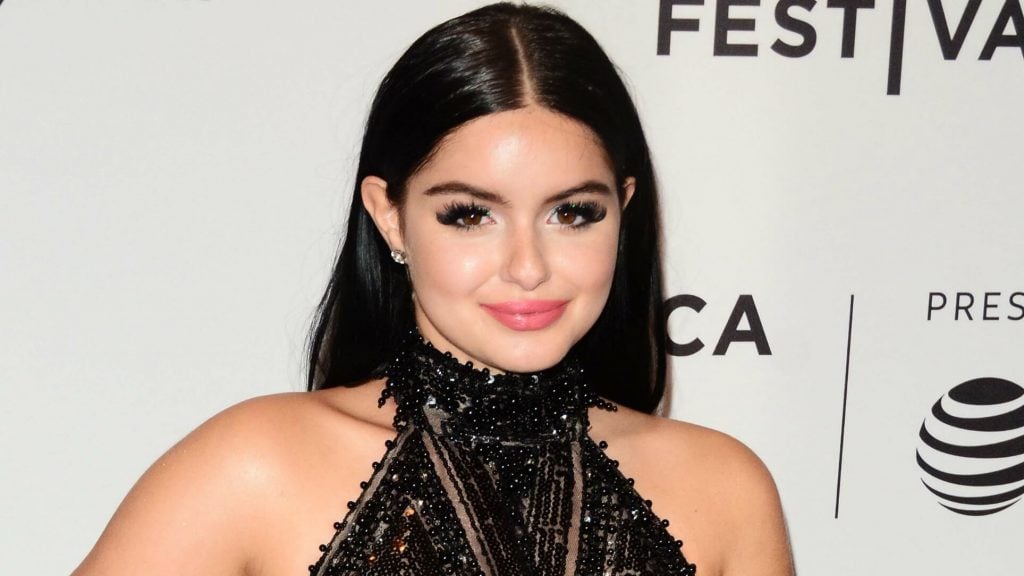 Ariel Winter is one of the TV stars who is very content with her plastic surgery results. Winter had a different intention when compared to our celebrity cosmetic surgery parade. In 2005, she voiced her discontent about the comments about her breasts. "That's pretty much all I was known for and that upset me," she told Glamour. Then she underwent breast reduction surgery. Her reasons were that she couldn't find anything to wear and had a hard time because of her breast size. Her totally legitimate reasons turned into plastic surgery as she reduced her size to 34D from 32F. She states that she is much more comfortable in her body than she ever was.
Winter was also heavy on other parts of her body like on breast. She had to go through strict weight loss training and diet. Winter told Glamour magazine about her new physically active life style and new body shape "I have felt happier with myself than I ever have."
Kelly Ripa
Kelly Ripa had a bad experience with Botox beforehand. However, this shouldn't be included in the celebrity cosmetic surgery disasters list because she gave it another shot lately. When asked how she is so beautiful, she doesn't hesitate to answer. Her honesty about getting regular shots of Botox is admirable. Also making it feel so casual and ordinary, she even states that the injections make her makeup artist's job easier. Also making it feel so casual and ordinary, she even states that her cosmetic intervention makes her makeup artist's job easier.
Betty White
A more complicated celebrity cosmetic surgery story comes from a golden girl. After years of denying plastic surgery, Betty White now admits having facial plastic surgery. She revealed in her memoir, that she had eyelid surgery (blepharoplasty) to tighten up the loose skin around her eyes. This operation obviously gave her a more youthful appearance. In the end, she is glad that she has gone through with the procedure.
Simon Cowell
Cowell offers us a different celebrity cosmetic surgery experience. The "America's Got Talent" host admitted that he visited a plastic surgeon for a Silhouette Soft Lift. This procedure is used to get rid of sagging skin just like Botox. He had experiences with Botox several times before but found the current procedure more useful.
He had told The Sun about this: "There's lots of things you can do now, you don't just have to stuff your face with filler and Botox."
Britney Spears
One of the most popular and controversial celebrities cosmetic surgery case can be Britney Spears. In early 2014, Britney confessed that she had lip injection and "other fun stuff" in an interview. Even though she doesn't give any detail about the procedures, rumors keep spreading. People say that she looks different in every photograph and undergoes plastic surgery on a regular basis. There are rumors that she had a facelift, Botox, breast implants and a nose job. Either way, she still looks amazing.
Courtney Love
Courtney Love had a nose job when she was only 20. And no! She does not regret her decision. Her big nose according to her, wasn't going to take her anywhere at the time. "I was an actress in the '80s but, well, let's just be real, I had a really big nose," she said during an interview with Jimmy Kimmel. "That schnoz was not taking me anywhere but radio." There are also rumors that she went under breast augmentation, botox injections, lip fillers, and facial reconstruction surgeries. These celebrity cosmetic surgeries are ones that helped Love achieve her dream.
RuPaul
RuPaul has never gone under the knife but had fillers, Botox, electrolysis, and lasers. The Drag Race star is definitely pro plastic surgery and against the shaming of people undergone surgery. "We're living longer and we have to look our best." He says. Celebrity cosmetic surgery is not a shaming subject but to be celebrated.
Kris Jenner
Kris Jenner is not hesitant to share the truth either. She denies having a nose job but admits having a boob job after having kids. Along with the boob job, she also openly states that she has used Botox and fillers. She even underwent a facelift on an episode of "Keeping Up with the Kardashians" Her efforts totally pay off in order to look as youthful. Celebrity cosmetic surgeries are not always disasters to gossip about.
Farrah Abraham
Farrah Abraham can be the most extreme case of celebrity cosmetic surgeries. Farrah has been open about the procedures she went through for years. Despite her very young age, she had undergone much more procedures than other celebrities mentioned above. Breast implants, vaginal rejuvenation, butt-tightening, chin implants, Botox, fillers are some of the procedures that she has gone through so far. If she can handle that much procedure, a nose job should be a child-play compared to what she has gone through. But it is important to remember not all celebrity cosmetic surgery cases are that extreme.
This content is edited Flymedi Medical Editors in March 2019.