To get off the football season on the right foot, so you planned to watch your favorite team playing for another major title in Istanbul, you purchased your UEFA Super Cup 2019 in Beşiktaş Park. You booked your flight one hand you hold your itinerary another on your heart hoping your team brings home another trophy. Suddenly you realized this city has more to offer than you thought, so you decided to make an appointment with a cosmetic physician to receive a nose job. Sounds crazy?
Not at all, we are here to tell you to fret not. To your surprise, Turkey is considered a popular hub for medical tourism. Patients from all around the world come here to receive a variety of treatments included but not limited to cosmetic procedures. Medical facilities here are known to provide exceptional services at affordable prices.
Some of the world best football players had admitted to receiving aesthetic procedures; for instance, Cristiano Ronaldo is believed to receive rhinoplasty treatment. Other football players were more frank about the cosmetic treatments they did and stated such procedures help them remain favored and endorsed by the media and public.
READ: Ideal Age for Plastic Surgery
What is Rhinoplasty?
If you have experienced trauma that caused a defect to your nose, or you were born with a structural deficiency in your nose rhinoplasty treatment will help to undo these defects. Rhinoplasty treatment is a fancier more scientific name for "nose job," rhinoplasty is a medical surgery that can alter the shape of your nose to improve its appearance, hindered breathing function or both. A rhinoplasty treatment can alter your nose bone, cartilage, and skin. Your physician will need to examine your facial structure to design an appropriate approach for your treatment.
Bear in mind; rhinoplasty is similar to any surgical procedure rhinoplasty have possible risks such as difficulty in breathing through your nose, permanent insensibility in and around the nose, scarring, and a hole in the septum (the wall separating left & right side of your nose)
On average you will need 1 week to feel normal again, gradually after the first week, you will progressively feel yourself again. It is normal to notice some swelling after the rhinoplasty surgery. You will need to avoid grueling activities.
According to the American Society of Plastic Surgeon, You are an ideal candidate for rhinoplasty if:
Your facial structure reached its maturity
You are mentally & physically fit
You are Non-smoker
You have realistic expectations regarding the improvement and desired the appearance
READ: 5 Celebrities Who Had a Nose Job
Cesc Fàbregas
Chelsea FC former midfielder star during a match against Stoke City he had an unpleasant encounter with Charlie Adam that resulted in Fabregas nose injury, further physical examination determined Fabregas nose is broken. Unfortunately, in 2008 Fabregas suffered from a similar injury while playing for his national team but decided to avoid any surgical treatment. However, the recent injury urged him to opt for rhinoplasty treatment, according to Express UK news he commented: "at least I might be able to get my nose fix after all."
Zlatan Ibrahimovic
The charming former captain of the Swedish international team Zlatan Ibrahimovic and former English club member (Manchester United) he is not only known for his controversial comments but also for his stature and unique nose. Over the years they noticed a visible change in his nose shape, suggesting the large bump on top of his nose had been removed, which led them to conclude Zlatan had received rhinoplasty procedure to improve his nose shape. Although the change doesn't seem drastic, indicating he received treatment from a highly skilled specialist.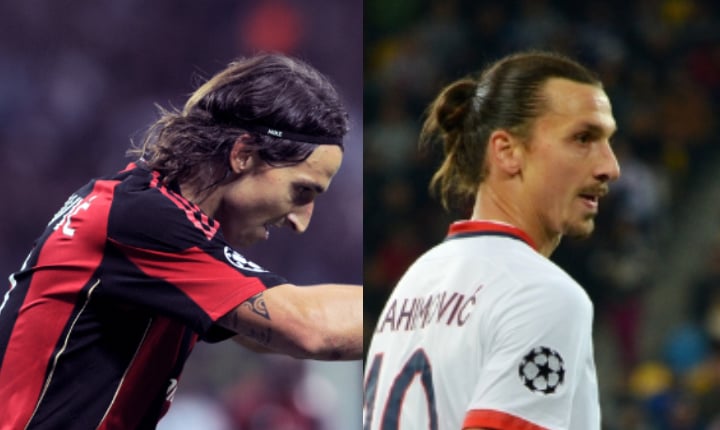 Sasa Curcic
Sasa Curcic the Serbian midfielder who spent his prime age in the English Premium League with teams such as Crystal Palace, Bolton, and Aston Villa. It was reported that he expressed dissatisfaction with his nose appearance throughout his life, although he claimed the reason for opting for rhinoplasty treatment was due to breathing difficulties he was experiencing. After he did the rhinoplasty procedure, he was asked to complete his recovery period before returning to the field by Aston Villa management.
To sum up, the Rhinoplasty procedure is more common than you might think, it is a popular treatment among people who suffers from breathing difficulties, also a valid option for patients whom seeking a better aesthetic nose appearance. However, it is important to mention rhinoplasty is still a surgical procedure, therefore seek certified and accredited specialist to attain your desired results in a safe manner.
This content is edited by Flymedi Medical Editors in July 2019.