The liver is a vital organ that none of us one can live without it. The liver has many critical functions including metabolism of drugs and toxins, removing degradation products and synthesis of many important proteins and enzymes.
When the liver cannot do its functions properly, lots of systemic problem occur. Liver transplant is an important option for this kind of situations.
A liver transplant is a significant operation that replaces a diseased liver of a patient with a whole or partial healthy liver from another person.
It is the only cure for liver insufficiency or liver failure because no device or machine reliably performs all of the functions of the liver. And it is such an important and vital operation that you have to pass this process with a successful and well-experienced surgeon.
This article explains the details about the liver transplant procedure. Liver diseases, operation itself and the importance of chosen surgeon and clinic.
Liver Transplant Procedure - Step By Step
If you have a diagnosis referring to any acute or chronic liver failure, first you need to start to search a good doctor. Because this is the most important thing about a liver transplant or cross-liver transplant process.
Once you find a good surgeon to proceed on your process, you need to be sure about your candidacy. To decide this, doctors use results of liver function tests and general health conditions of you. If your surgeon decide that you have a liver failure condition and ready to have the operation, you begin the process.
After your surgeon defines your situation as a patient that needs a transplantation, he or she determines your prognosis and your place on the waiting list.
When you're put on the waiting list, you will have a MELD score (model of end-stage liver disease) based on the findings of your blood tests. Children are given a PELD (pediatric end-stage liver disease) score. This automatically-calculated score by a computer puts the patients on the list by arranging it according to the need level. You do not have any right to change this list for any reasons other than your degree of need.
A candidate for liver transplant may have any of the following liver conditions:
Hepatitis C
Hepatitis B
Alcoholic liver disease
Non-alcoholic steato-hepatitis
Primary liver cancers
Primary biliary cirrhosis
Autoimmune hepatitis
Primary sclerosing cholangitis
Acute liver disease from toxins including Acetaminophen/Tylenol
Alpha 1 Antitrypsin deficiency
A failed prior liver transplant
Polycystic disease
Hemochromatosis
Veno-occlusive disease
Wilson's disease
Before you can begin the evaluation process, you need to be free of,
Cancer outside the liver
Alcohol for at least 6 months
Disabling psychiatric conditions
Active infections
Medical non-compliance documentation
Lack of necessary social support and health insurance
After A Liver Transplant
After your operation, your surgeon will monitor the health of you and of your new liver. Surgeons usually try to eliminate these postoperative complications;
Acute rejection
Recurrent liver disease
Cancer
High blood pressure, high cholesterol, infection and diabetes infection and diabetes.
There are many positive results about liver transplant recipients. They are mostly living long and healthy lives after their operations. A recent study indicates that there is 89 percent chance of living after one year. The five-year survival rate is 75 percent. Your chance may differ according to your age and stage of your liver disease.
Liver Transplant Operations in Turkey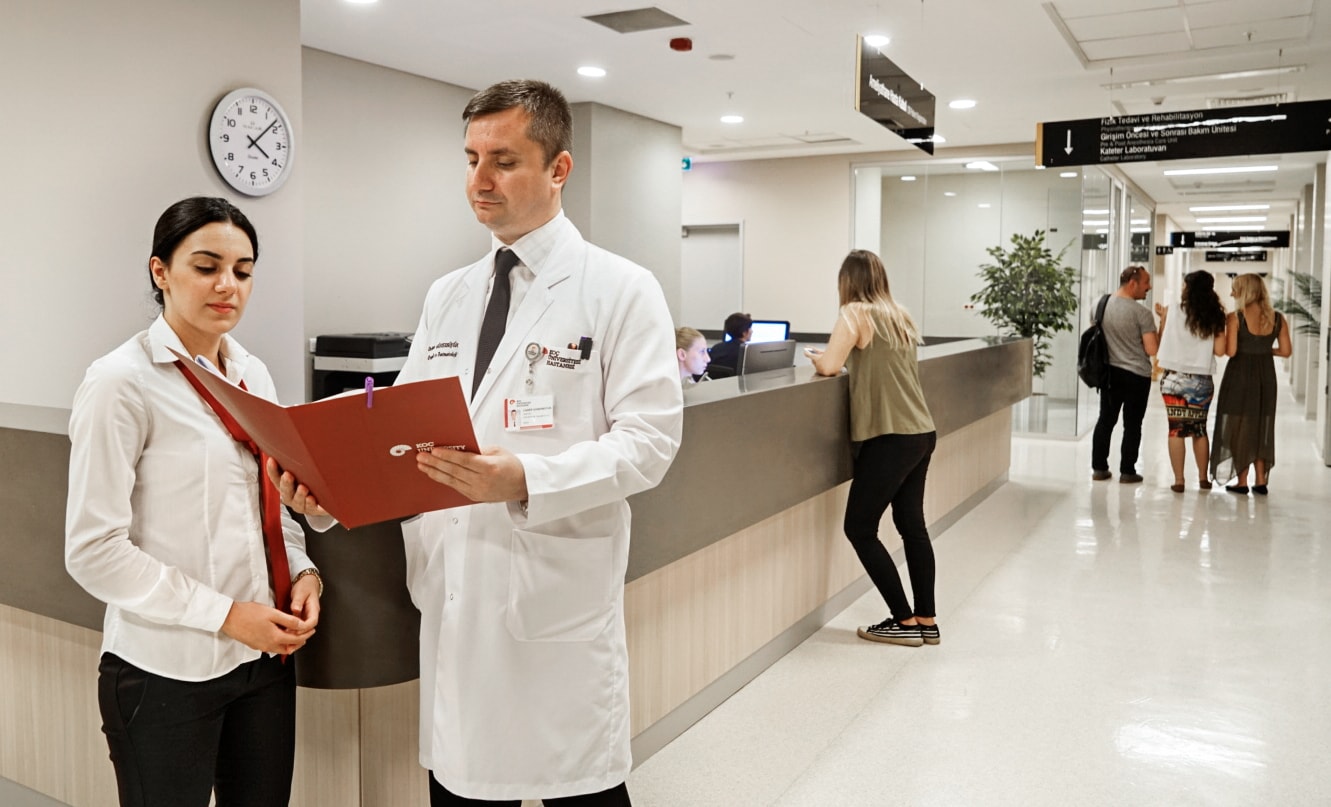 There are many well-experienced hospitals and surgeons in Turkey who perform liver transplant operation successfully for the years. One of the most successful surgeons in Turkey for this particular field is Prof. Dr. Münci Kalayoğlu. Professor Kalayoğlu works in Koç University Hospital and performs many successful transplantation operations. Koç University is one of the most technological and developed hospital in Turkey that always leads important medical operations with its successful doctors and medical staff.
This content is edited by Flymedi Medical Editors in April 2019.